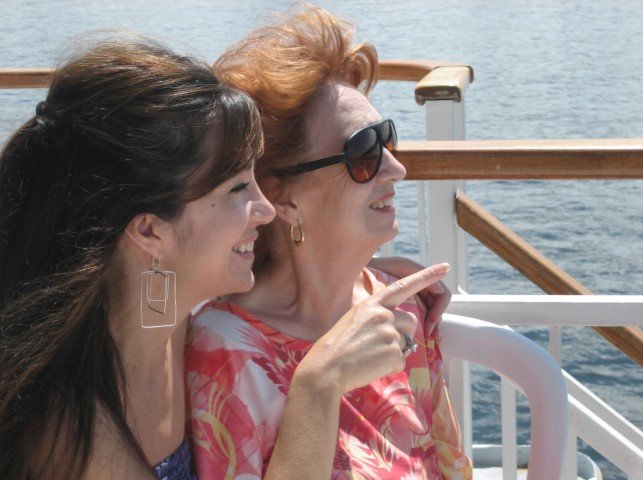 Robyn Albaum
ReCODE Health Coach
Approved ReCODE Practitioner
Certified Health Coach
Dementia Trainer
I know the struggle of Alzheimer's all too well.  As a daughter who has walked in your shoes, or the shoes you've just put on, I know what it's like to watch a loved one endure the devastating effects of the disease.  Putting one foot in front of the other, I managed my mother's care for nine years both personally and with the help of amazing caregivers to extend her life and her ability to remain in her own home for eight of those nine years.  During her journey, I became a Certified Health Coach in 2009 and witnessed first-hand how food, supplements, activities, and exercise made a huge impact on her health, happiness and longevity. It was all I had at the time. After she passed, I decided to become a Dementia Trainer to help family caregivers learn how to best communicate with their loved one and how to implement proven strategies that allowed them to maintain their loved one's independence as long as possible.  But it still wasn't enough.
In 2017, there was a HUGE breakthrough.  Dale Bredesen, MD, an internationally recognized expert in neurodegenerative diseases, published the scientifically proven ReCODE Protocol in a book called The End of Alzheimer's.  I was astounded! After digging deeper and reading the successful case studies, I knew THIS was my life's purpose. I could now be part of the solution, which is sorely needed in a day and age when there has been no cure or effective treatment.  THIS was the light at the end of a very dark tunnel not only for myself and my family, but for millions of people around the world.  I became an approved practitioner of the ReCODE Protocol and with the support of medical professionals, we now have the tools to truly end Alzheimer's disease!  
I am both ecstatic and honored to work with you, my team, and functional medicine doctors to help prevent or reverse cognitive decline for either yourself, or your loved one.  But, there is truly no time to waste. The earlier the protocol is implemented, the more successful it is. The time is NOW. There is an alternative to Alzheimer's disease. Schedule a call with me today to learn more!
Dr. Deborah Matthew
Functional MD
Dr. Deborah Matthew
Functional MD
Author, "This is NOT Normal!: A Busy Woman's Guide to Symptoms of Hormonal Imbalance"
Dr. Deb helps her patients resolve the root cause of their health issues, so they can get WELL, get OFF prescription medications, and LOVE the way they feel!  An International Best Selling author of This is NOT Normal: A Busy Woman's Guide to Symptoms of Hormone Imbalance, she is a frequent expert guest on ABC, NBC, CBS, PBS, and FOX TV News Talk Shows.
Her inspiration came as a result of her own life-changing transformation after years of suffering with exhaustion and irritability (like many women) that prevented her from being the wife and mother that she wanted to be.
Dr. Matthew's area of special focus is in Bio-Identical Hormone Replacement.  She has completed a 2 year advanced fellowship program in Anti-Aging, Functional and Regenerative Medicine offered by the American Academy of Anti-Aging Medicine (A4M) which incorporates over 200 hours of continuing medical education.  She has passed both written and oral exams offered by the A4M and has been selected as a national and international oral examiner by the A4M – she now tests other physicians to see if they have the knowledge required to meet the standards necessary for certification.  She is also a Diplomat of the American Board of Integrative and Holistic Medicine (ABIHM).  Dr. Matthew is the President of the North Carolina Integrative Medicine Society, member of the Institute of Functional Medicine, and is Board Certified by the American Academy of Pediatrics.
For The Alzheimer's Alternative clients, she applies functional medicine principals as they relate to the ReCODE/Bredesen Protocol, yet customizes to suit each person's unique needs based on their health history, current health issues, and personal goals.  Her role includes an initial consultation, testing, follow up appointments and ongoing communication for optimal client/patient outcomes with Robyn Albaum, as your Certified ReCODE/Bredesen Protocol Health Coach.  She sees patients in both her South Charlotte and Belmont, NC locations.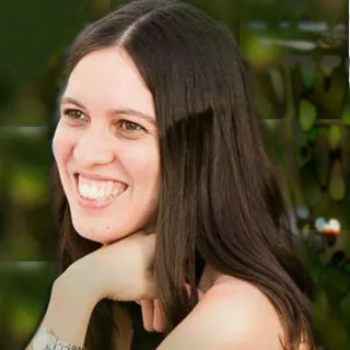 Ana Marinho
Transformational Coach
Intuitive Healer
Physical Therapist
Author, "Ignite Your Inner Healer"
Ana teaches others how to transform their body, physically and emotionally through her patient-centered approach that addresses the whole person, rather than simply the symptoms.  With her intuitive guidance and understanding of our biological systems as a physical therapist, Ana helps you discover your own power, unfold your abilities to self-heal, and empower yourself in all areas of your life.  This unique approach produces sustainable changes based on your own personal needs, including cognitive well-being. Ana believes that when we transform our energy, we can heal at the cellular level, change our DNA, and even our karma!
Ana graduated as a PT in Brazil in 2007 at the Bahia School of Medicine and Public Health.  She also attended the Institute for Professional Excellence in Coaching (iPEC) and in 2015 she received certification as a Professional Coach and Energy Leadership Index (ELI) Master Practitioner.  Ana works with clients one-on-one, or in groups online, and also sees clients personally in her office in Charlotte, NC.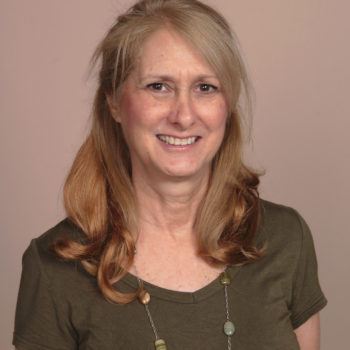 Faith Northington
Meditation
Faith Northington, MA, MS, LPC
Heartfulness Meditation Trainer
Mental Health Counselor
Faith has been a Certified Trainer of Heartfulness Meditation since 2015 and a meditator for twenty-five years. Heartfulness Meditation is non-religious and is practiced around the world to awaken us to the wisdom of the heart and to transform us within.  Faith enjoys assisting adults in developing balance in their lives through this style of meditation by quieting the mind from the myriad of negative, self-limiting thoughts that can bombard us daily.  Her greatest passion in life is to enhance her own personal and spiritual growth, while her greatest reward is to witness her students evolve and experience the treasures of stillness, and compassion for self and others, as the heart awakens naturally.  Faith holds a Master of Arts Degrees in Applied Psychology and a Master of Science Degree in Clinical Psychology. She has been Licensed as a Mental Health Counselor since 1992, and currently works part-time as a private practitioner.
Faith offers Heartfulness Meditation group classes regularly at wellness centers, corporations, the YMCA, libraries and in her own home on a one-on-one basis, all within in the Charlotte, NC area.  For those who live outside this area, please visit www.Heartfullness.org and search for your city in the top right corner to find a location nearest you.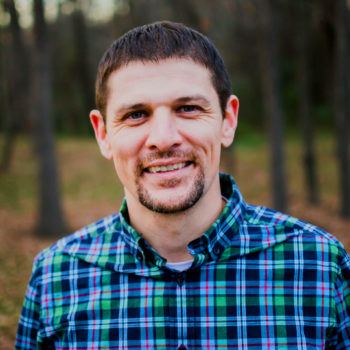 Jude Johnson, MA, LMFT
Mindfulness-Meditation Instructor
Family Therapist

Jude is a licensed marriage and family therapist and mindfulness-meditation instructor.  He enjoys teaching Mindfulness Based Stress Reduction (MBSR) and other mindfulness programs online and in person that are designed to reduce stress and enhance physical, emotional, and cognitive well-being.  Jude's experience includes trainings through the University of Massachusetts Medical School's Center for Mindfulness (CFM) under the direction of Jon Kabat-Zinn, Ph.D., and Saki Santorelli, Ed.D.  He has a regular, personal meditation practice, attends silent meditation retreats, and has been teaching and practicing mindfulness-meditation since 2012.  Jude is passionate about helping those who long for peace of mind, yet feel buried under stress, uncertainty, indecisiveness or dread. With his guidance, they discover that seeking perfection stunts our growth and that embracing our imperfections with compassion allows us to learn, grow and heal in more ways than one.